Acupuncture and Traditional Chinese Medicine Practitioner (TCMP)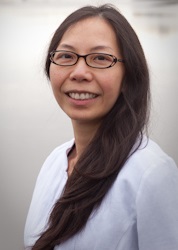 Eileen Seto, MSc, RAc, RTCMP
Acupuncturist and TCM Practitioner
Available for online booking
Monday, Wednesday & Friday: 1pm-8pm
Tuesday: 10am-3pm
Saturday: 10am-3pm
In 2010, Eileen completed her 3-year training to become a Registered Acupuncturist in British Columbia. In 2012, she completed another two years of training in herbal medicine to become a Registered Traditional Chinese Medicine Practitioner. After several years of professional practice in Victoria, BC, Eileen has moved back to her home province of Ontario having been raised in Belleville she has chosen Ottawa as her new home and is now a Registered member of the CTCMPAO www.ctcmpao.on.ca
Eileen holds a Master of Science degree in Physics from the University of Waterloo, and comes from a previous career in the IT field. This strong background in analytical thinking, along with decades of personal studies and practices in eastern wisdom, meditation and healing arts, allows her to convey her knowledge of acupuncture and Chinese medicine in a way that demystifies these ancient healthcare modalities. 
Eileen's clients describe her treatment style as gentle, compassionate and effective. She treats a wide range of conditions, from acute and chronic pain, to all types of internal systemic disorders. She has a special interest in women's health, mood disorders and stress management. She aims to meet each client where they are at, and assist them in taking their next steps towards achieving optimal health. This process involves imparting an understanding of the nature of their symptoms, and how taking a holistic approach with diet and lifestyle recommendations from a Chinese medicine point of view can form the foundation for a lifetime of vibrant health and wellbeing.
The Benefits of Registered Acupuncture & TCM
Acupuncture improves the body's functions and promotes the natural self-healing process by stimulating specific anatomic sites–commonly referred to as acupuncture points, or acupoints. The most common method used to stimulate acupoints is the insertion of fine, sterile needles into the skin. Pressure, heat, or electrical stimulation may further enhance the effects. Other acupoint stimulation techniques include: manual massage, moxibustion or heat therapy, cupping, and the application of topical herbal medicines and linaments.
Modern research has demonstrated acupuncture's effects on the nervous system, endocrine and immune systems, cardiovascular system, and digestive system. By stimulating the body's various systems, acupuncture can help to resolve pain, and improve sleep, digestive function, and sense of well-being. Many celebrities are sporting the signature marks of Traditional Chinese medicine, check out these articles on Justin Trudeau's Cupping and Michael Phelps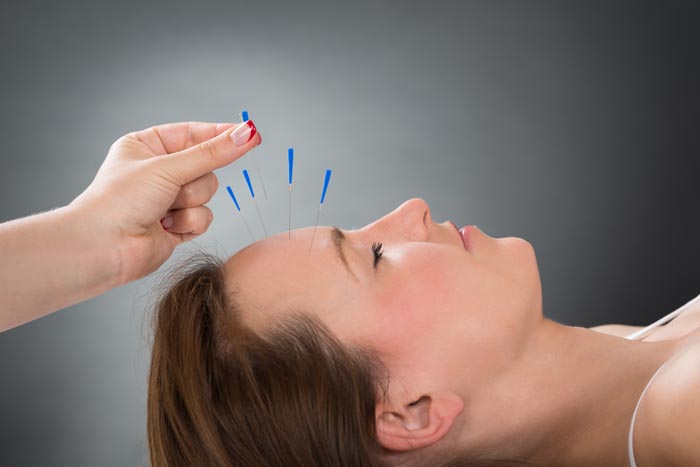 Case-controlled clinical studies have shown that acupuncture has been an effective treatment for the following diseases, symptoms or conditions:
Allergic rhinitis (including hay fever)
Depression
Peptic ulcer, acute and chronic gastritis, and gastrospasm)
Headache
Induction of labor
Leukopenia
Morning sickness/Nausea and vomiting
TMJ (temporomandibular dysfunction)
Renal colic
Sciatica
Stroke
The following diseases, symptoms or conditions have limited but probable evidence to support the therapeutic use of acupuncture:
Abdominal pain (acute gastroenteritis or gastrointestinal spasm)
Alcohol/Tobacco dependence and detoxification
Bronchial asthma
Cardiac neurosis
Cholelithiasis
Craniocerebral injury, closed
Earache
Epistaxis, simple (without generalized or local disease)
Female infertility
Female urethral syndrome
Gastrokinetic disturbance
Herpes zoster (human (alpha) herpesvirus 3)
Insomnia
Lactation, deficiency
Ménière disease
Neurodermatitis
Osteoarthritis
Postoperative convalescence
Prostatitis, chronic
Radicular and pseudoradicular pain syndrome
Recurrent lower urinary-tract infection
Retention of urine, trauma
Sialism, drug-induced (excessive salivation)
Sore throat (including tonsillitis)
Stiff neck
Ulcerative colitis, chronic
Vascular dementia
Biliary colic
Tennis or Golfers elbow
Facial pain
Hyper/Hypotension
Knee pain
Low back pain
Neck pain
Postoperative pain
Periarthritis of shoulder
Rheumatoid arthritis
Sprain
Tennis elbow
Acne
Bell's palsy
Cancer pain
Cholecystitis, chronic, with acute exacerbation
Competition stress syndrome
Diabetes mellitus, non-insulin-dependent
Epidemic haemorrhagic fever
Eye pain due to subconjunctival injection
Facial spasm
Fibromyalgia and fasciitis
Gouty arthritis
 Hypo-ovarianism
Labour pain
Sexual dysfunction, non-organic
Neuralgia, post-herpetic
Obesity
Polycystic ovary syndrome
Premenstrual syndrome
Pruritus
Raynaud syndrome, primary
Reflex sympathetic dystrophy
Schizophrenia
Sjögren syndrome
Spine pain, acute
Tourette syndrome
Urolithiasis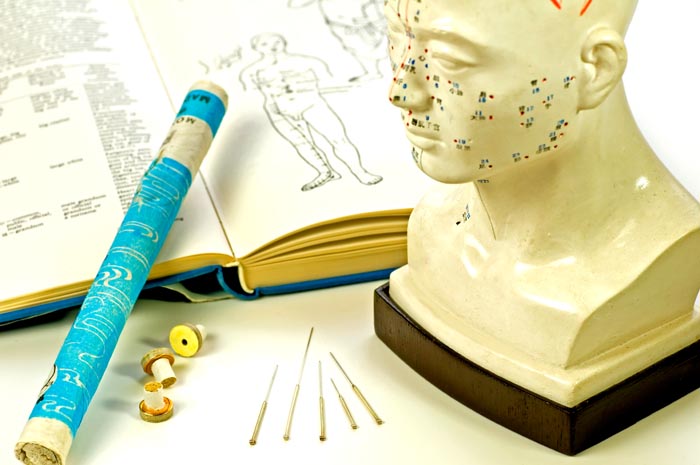 Traditional Chinese Medicine (TCM)?
Registered Acupuncturists/TCM Practitioners study any where between 3,600 hours to 4,000 hours and are regulated under a Provincial College.  Practitioners incorporate 5000 year old ancient Chinese medical theories of Acupuncture, cupping, herbal therapy, dietary therapy and physical therapy that includes tuina  and  Qi Gong exercise/meditation. Traditional Chinese Medicine, (TCM), emphasizes that illness is an imbalance in the body. Treating illness is a matter of harmonizing the Qi (pronounced Chee) and restoring the natural balance in the body. TCM believes in the innate ability of the human body to heal itself by inviting the body back to health, rather than to forcefully impose change. The process involves developing awareness and responding to the body's ability to adapt to change, physically, emotionally and spiritually. TCM's strength lies in its ability to respond to chronic illness.  An integrated approach is encouraged, drawing upon the advances of Western medical technology and the holistic perspectives of TCM.
Acupuncture and TCMP Price List
Initial consultation/diagnosis & treatment = 90 minutes = $110
Follow up Acupuncture/TCM = 45 Minutes = $70
Follow up Acupuncture/TCM with cupping = 60 minutes = $85
no tax applicable
Affordable packages available for additional savings