Meet our Qualified Professionals
Jim Roache RMT
Registered Massage Therapist
In 2008, Jim graduated from the International Academy of Massage and became an RMT. Jim prides himself on his thorough assessments while providing top quality care and attention to his clients. Jim's skills are with Myofascial release and fascial restructuring having completed all courses as a (MIPA) Myofascial Integrative and Postural Alignment practitioner, Jim provides effective work with athletes and people suffering from chronic pain he is always eager to learn something new to better the experience he can provide for his clients. Before becoming an RMT Jim worked for various youth group homes for 10 years, an experience that provided exceptional skills when working with teens and young athletes.
Dawn Harriman RMT
Registered Massage Therapist
(Dawn will be on leave until further notice)
Dawn graduated in 2014 from Everest college and has been a welcome addition. Dawn has a passion for knowledge and treatments to help people restore and maintain optimum health. Dawn is K-Tape certified she can effectively tape for the foot, toes, ankle, wrist, fingers, thumb, elbow and knee as well as pregnancy. Wrapping techniques for the ankle, knee, thigh and groin. K taping is beneficial for everything from inflammation, postural awareness, proprioception, to pregnancy as well as sports strengthening. Dawn has strong skills dealing with TMJ, Migraine/headaches as well as very effective techniques for golfers or tennis players suffering from tendonitis or hand and wrist issues. Dawn also has experience with muscle energy, priding herself on her assessment skills while using muscle energy.
Alicia Drioun, RMT
Registered Massage Therapist
Alicia graduated from the International Academy of Massage in 2017. She worked as a receptionist at the clinic while studying to complete her board exams to become a Registered Massage Therapist and participated regularly in professional development and training with her future co-workers.
Raised in Orleans, she is fully bilingual. Alicia has a passion for health and client care, always being eager to please. Having studied in previous health programs, she finally found her calling in massage therapy. What attracted her to this career was the idea of being able to work hands on and stay active all while fulfilling her desire to help people with pain relief and stress management. Alicia has a passion for martial arts; she has been practicing traditional Japanese jiu-jitsu since 2007 and is an assistant instructor. Having seen and been through injuries herself, she developed a desire to treat injuries and chronic pain. In school, she realized her strengths while treating are with her deep palpation skills and attention to fascia.
Ranguel Ivanov RMT
Registered Massage Therapist
In 2003, Ranguel Graduated from The International Academy of Massage (with Honours), and became an RMT. Ranguel uses the techniques of Acupressure, which involves the concepts of Acupuncture but without needling. Ranguel knows how important it is to get his patients involved with their own recovery therefore he has a vast knowledge of remedial exercises and stretches that he encourages his patients to do, speeding up their recovery time from injury. Ranguel's strengths are with his deep tissue treatments and love of working with sports related and overuse injuries. Ranguel is originally from Bulgaria and is an avid soccer player. Before coming to Canada Ranguel was a Mechanical Engineer and is fully bilingual in Bulgarian.
Julie Tessier-Woodcock BSc, RMT
Registered Massage Therapist and Clinic Co-owner
In 2001, Julie graduated from The International Academy of Massage becoming an RMT. Before completing her massage diploma, Julie graduated from The University of Ottawa receiving a degree in Human Kinetics in 1998. Julie also received over 13 years of experience in management in her previous career.
Julie has worked along with triathletes and competitive runners. Julie  previously worked in a Physiotherapy Clinic. In 2003, after less than two years of practice, Julie opened The Massage and Treatment Clinic with Amanda-Lyn Smith.
Julie prides herself on her deep tissue techniques, work with Athletes, along with a love of giving Pregnancy Massage and working with young mothers. Julie has extensive experience with individuals suffering from chronic pain.   Julie uses a traditional massage approach accompanying the use of modalities such as LASER and ultrasound to provide effective results, Julie has skills in acupressure and can provide Hot Stone Treatments.
Johann Unterganschnigg, RMT
Registered Massage Therapist, MLD Certified
In 2007 Johann graduated from CDI college in Massage Therapy, becoming an RMT. Johann has completed the Vodder course in Lymphatic Drainage, becoming a lymphatic drainage practitioner experienced working with post surgery, cancer, heart conditions and diabetes. Johann also works within a physiotherapy clinic. Johann prides himself on his goals to help people with pain management and regaining health and mobility after illness or injury. Johann is very health and fitness orientated as he used to be an instructor for health and fitness in the Austrian Military and loves to provide tips to maintain a healthy lifestyle, Johann is a triathlete and loves to work on fellow runners.  Johann is fully Bilingual in German and English.
Amanda-Lyn Smith, RMT
Registered Massage Therapist & Co-owner
  In 2000, Amanda graduated from The Canadian College of Massage and Hydrotherapy in Newmarket Ontario becoming an RMT. In less than three years of practice at the age of 22, Amanda opened The Massage and Treatment Clinic in 2003 with Julie Tessier Woodcock.
Amanda prides herself on providing effective pain relief associated with chronic conditions with a direct efficient approach.  Amanda's techniques involve a Myofascial Approach accompanied with traditional massage, RAPID and effectively using LASER/Ultrasound and cupping. In 2016 Amanda was nominated as a top four finalist for health professional of the year by the Business Excellence Awards and in 2017 won the award.
Amanda has a passion to be involved in the local community, she served as a board director at the Ottawa Board of Trade (2018-2020) and previously at the Orleans Chamber of Commerce 2013-2016, Chaired the Economic Growth committee, helping initiate the Orleans Economic Symposium in 2016, 2017, Orleans for your Business Magazine, was involved in the efforts to extend Light Rail to the East end.  Amanda  provides professional development techniques to her staff, has lectured at Algonquin on Modalities in practice, marketing and growing the clinic, and prioritizes spending time with her family. See how she shared her career here
Ian Laween RMT
Ian graduated with an Advanced diploma in Massage Therapy from Algonquin College in 2020.  Ian uses a variety of techniques, such as: deep tissue, trigger point therapy, fascial work, and Swedish massage. Ian creates individualized treatment plans using a solid understanding of anatomy and remedial exercise to help clients achieve their goals along their healing journey.
Ian has experience working with athletes and chronic injuries. As a lifelong athlete and working many physically demanding jobs, Ian has a clear understanding of sports related and repetitive use injuries. Ian is proud of his Indigenous Mohawk heritage and spends quality time with his family as much as possible.
Simon Hoelke RMT
Registered Massage Therapist
Simon is a knowledgeable and compassionate Registered Massage Therapist with 13 years of experience in deep tissue massage, muscle energy and Graston technique. He possesses excellent clinical reasoning, critical thinking, time management and client relationship-building skills to ensure client satisfaction and improve client quality of life. Simon graduated from Everest College in July 2009. He worked at Healing Hands Registered Massage Therapy for 9 years before the clinic closed in 2022. As a result, he has decided to join the team at The Massage and Treatment Clinic.
 Simon is positive, enthusiastic and empathetic with an excellent knowledge of anatomy and physiology. Over the past 13 years, he has worked with clients with a wide range of musculoskeletal injuries and utilized a variety of techniques including:
Graston Certified Therapist – certified in 2018

A form of manual therapy known as implement-assisted soft-tissue mobilization.
Breaks down scar tissue and fascia restrictions associated with soft tissue injuries.
Promotes a better healing environment for the injured soft tissue.

Muscle Energy Technique – certified in 2017

Uses a muscle's own energy in the form of gentle isometric contractions to relax the muscles via autogenic or reciprocal inhibition and lengthen the muscle.
Benefits include chronic pain relief, improved mobility, helping lengthen muscles, helping relax tight muscles, and adjusting alignment of joints.

K-Taping Pro Certified Therapist – certified in 2014

An elastic stretch cotton tape with an acrylic adhesive that has muscle, ligament, lymphatic and corrective applications
Decreases pain and increases function, without any pharmaceutical ingredients.

Deep tissue massage
Sports massage
Swedish massage
Relaxation massage
 Simon enjoys providing clients with education regarding techniques for postural improvement and stretching, strengthening and rehabilitative exercises. Additionally, he thrives on developing meaningful, longstanding relationships with clients, resulting in numerous repeat clients.
The practice of massage therapy is the assessment of the soft tissue, joints of the body and the treatment and prevention of physical dysfunction and pain of the soft tissues and joints by manipulation to develop, maintain, rehabilitate or augment physical function or relieve pain. Soft tissues include muscles, tendons, ligaments, membranes, skin and connective tissue.
Massage therapy has been proven to relieve many conditions. In a series of studies including about 500 men, women, and children with depression or stress, researchers measured the stress hormone cortisol in participants before and immediately after massage therapy and found that the therapy lowered levels by up to 53% (Cortisol can drive up blood pressure and blood sugar levels and suppress the immune system). Massage also increased serotonin and dopamine, neurotransmitters that help reduce depression.
Massage Therapy is effective for:
Digestive disorders
Stress relief
Fibromyalgia
Headaches/Migraines
Insomnia related to stress
Myofascial pain syndrome
Paresthesias and nerve pain
Soft tissue strains or injuries
Sports injuries
Temporomandibular joint pain
Relieves pain and mood associated with Cancer Treatment
Increases Range of Motion
Lowers Blood Pressure
Sciatic Pain
MS
Parkinson's
Scoliosis
Management of Arthritis
Pregnancy Discomfort (Special pillows available to lie on stomach)
Below is a list of treatment techniques provided by our Registered Massage Therapists. Click on the box to read more about each type of treatment and how it might help you.
Therapeutic Ultrasound, IFC, and Low Level Laser/Phototherapy
Therapeutic ultrasound, Cold LASER and IFC are pain-free modalities for the treatment of soft tissue injury, joint dysfunction, and Acute or Chronic pain or swelling.
Therapeutic Ultrasound: The use of sound waves (creating ultrasonic vibrations) to penetrate the soft tissue (ligaments/tendons/muscle) producing mechanical energy. Not recommended for those with pins, pacemakers or any hardware.
IFC (Interferential Current): The use of a small electrical current used to stimulate soft tissue, helping tone and reduce pain.
Cold LASER: Phototherapy (light energy) used to encourage the bodies natural healing process, excellent when used on joints, arthritis, scar tissue, inflammation or swelling, and can be used with internal hardware (all modalities can be used within a normal treatment session as the treatments are no longer than 15 minutes and in turn, can be helpful in producing stronger more lasting results)
Benefits include: Increase in joint range of motion, decreased inflammation, decreased muscle spasm, decreased pain, decreased adhesions, increased tissue healing and repair, and decreased edema (swelling).
Ultrasound is not recommended to be used over: Bursitis, Acute infections, pacemaker/implants, Spina Bifida, or until 6 months after any radiation treatments
Pregnancy Massage
Pregnancy Massage aims to lessen any musculoskeletal pain that the mother is experiencing as her body undergoes tremendous change. Pregnancy Pillows are provided and can be used up to term. The massage can focus on any area of discomfort, such as pains like sciatica, goals of treatment can be to decrease muscle tension, spasm, swelling and promote relaxation encouraging a healthy pregnancy. After the treatment at home, pregnancy specific stretches and exercises are given to prolong the beneficial results of massage to the mother.
Infant and Pediatric Massage
Massage is one of the most effective ways to reduce symptoms of digestive upset, teething, and growing pains in infants as well as in growing children it is very effective for kids who suffer from sports injuries, growing pains, menstrual pain, headaches, anxiety, concussions and much more.  All of our practitioners are skilled with working with children of all ages. This introduces a safe healthy touch, allowing kids to be more confident with their bodies and self awareness, parents are always welcome to stay in the room if they prefer.
If you as a parent would like to know how to properly massage your infant or child, Amanda Smith RMT is a certified infant and pediatric massage instructor and can provide parents with the tools to properly massage their infants and children with confidence. The benefits this provides are as follows:
Helps relieve colic, gas and constipation, strengthens the immune system, increases healthy bonding, stimulates physiological systems (circulatory, nervous, digestive), increases parents' awareness of cues, helps regulate sleep patterns
Amanda also has experience teaching parents who have children with special needs whether they are premature or have other ailments such as ADD or Autism
Trigger Point Therapy/Deep Tissue
A technique involving the application of ischemic compression to a hyperirritable spot found in a band of tight muscle or fascia commonly felt as a "knot". Trigger points can affect strength and length of the muscle, limiting flexibility. Tension headaches are an example of what trigger points can cause. By relieving these points it can eliminate and prevent the headaches.
Muscle Energy Technique
The assessment of the vertebral movement of the Cervical, Thoracic and Lumbar spine, checking for any joint dysfunction. Every spinal joint has six sets of muscles moving it. A joint that cannot freely move through its normal range of motion is dysfunctional which in turn can cause pain, poor circulation and torquing. Muscle energy technique is the palpation and positioning needed to return a joint to normal function. Book with Amanda or Dawn
Athletic Taping
A technique using special Kineseo Tape increasing stability and support to muscles and joints without restricting the body's range of motion and prolong the benefits of manual therapy.  Taping can be applied to reduce pain and inflammation, optimize performance, prevent injury and promote good circulation and healing. Dawn, Julie and Dr. Joy can provide this service, this is a premium service with an additional $5 fee.
Integrative Fascial Techniques
Highly successful and popular techniques, especially with people with Chronic pain and noticing restrictions in their muscles that are affecting their muscles' ability to stretch and strengthen.  "Fascia" is the connective tissue lying over top of the muscle, bone, nerves and tendons, when under stress postural tension, stiffness, pain and reduced muscle strength can occur. Myofascial Restrictions develop in the body as a result of poor posture, dehydration, stress, trauma or injury that has caused scarring. This technique slowly yet effectively release adhesions by using firm pressure with little or no lotion/oil. The result is reduced pain, tension and an increase in the muscles' ability to stretch and strengthen.
Sports Massage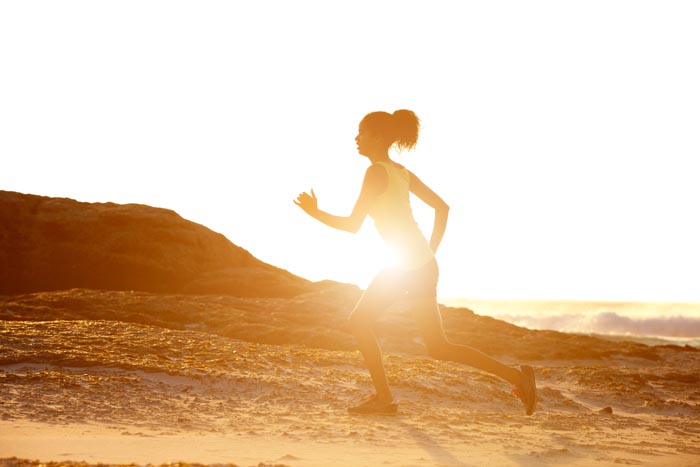 Sports Massage can serve three distinct purposes:
Preparing for/recovering after an event
Preventative maintenance
Recovery from an injury.
A Pre-event massage can heat up the muscles, reduce excess muscle tension and create psychological readiness.
Post-event massage can help lessen the effects of physical trauma by enhancing blood flow to the muscles which in turn removes toxins such as lactic acid and delivers oxygen and nutrients helping speed the recovery time.
Preventative maintenance massage if scheduled regularly during training relaxes and prepares the muscles for hard effort, the massage will help repair small tears (microtraumas) which occur after strenuous activity and heal fascial restrictions and trigger points that cause muscle fatigue, spasm, and soreness leading to an eventual injury.
RAPID Neuro Fascial Reset, PNF Stretching (Proprioceptive Neuromuscular Facilitation)
 RAPID is a short active technique used to remove pain, increase Strength and increase mobility, the therapist holds or pins the fascia as the client actively move the joint triggering the nerve to fire and "release" the tissue causing discomfort. No more then a 30 minute appointment is needed for results. 
PNF  is a technique using a combination of static passive stretching and isometric stretching. This technique is also referred to as the Contract-Relax Method.  RMT's work with you to actively resist and relax so they will passively stretch the muscle, creating an increase in Range of Motion and mobility.  Both of these techniques can be combined in a regular appointment.
Cranial Sacral Therapy
The Craniosacral system is made up of the cranium (skull), the spinal cord, and the sacrum (tailbone), and the membrane that envelops the brain and the spinal cord (the dura). This system influences the development and functioning of the brain and spinal cord, an imbalance or restriction in it could cause various sensory, motor or neurological disabilities. This very gentle osteopathic technique involving the gentle holds of the cranium, the dural membrane, as well as the deep layers of myofascial connective tissue of the body where restrictions are held. The therapist uses a very light touch which allows the body to self-correct and restore balance thereby relieving pain and increasing mobility. It is a very effective treatment for sinusitis, headaches/migraines as well as long-standing pain syndromes, fibromyalgia, motor coordination impairments, traumatic brain and spinal cord injuries, concussions, TMJ, post-traumatic stress disorder, chronic fatigue, immune disorders. Book with Amanda for this Treatment.
TMJ Release
A specific release of the Tempomandibular joint (Jaw) and symptoms associated with its dysfunction..  Treatment involves, manual techniques to the head and face, interoral release focusing on the soft tissue affecting the area.  If you ever experience a sore jaw, chronic headaches, sinus pressure, grinding teeth, difficulty with speech and swollowing this treatment maybe needed, a 45 minute treatment is recommended for your first visit. Chiropractic or Acupuncture may also be recommended.  When booking notify reception of this request.
Lymphatic Drainage
This Treatment consists of movements that are used to lightly push lymph through the system, helping it to drain excess fluid out of the tissues and move throughout the body. This treatment is commonly used to help with lymphedema, which can be caused by heart conditions, Diabetes, Post surgery, various cancers such as Breast, Colon, Ovarian or prostate, endometriosis, after plastic surgery, and injuries like sprains and fractures.  During an LDT session, a massage therapist slowly, gently presses and moves his or her hands repetitively along the body in specified directions.  Johann Unterganschnigg is a Certified Lymphatic Drainage Practitioner
Hot Stone Massage
A type of massage that involves the use of smooth, heated stones that the massage therapist places on your body. The therapist also uses the stones in the palms of his or her hands to massage the body.  This is a 90 minute Treatment…Book with Julie Tessier-Woodcock RMT.
The penetrating heat and weight of the stones warm and relax tense muscles so the therapist can work deeper, more quickly.  made of basalt, the iron-rich stones retain heat. River rocks are typically used because they have become smooth over time from the river's current.
To prepare for the treatment, the therapist heats the stones in water, using an electric heater, until they are within a precise temperature range (typically between 120 and 130 degrees Fahrenheit). He or she places the stones on specific points on the back. While the points may vary depending on areas of muscle tension and the client's health history, they are generally placed along both sides of the spine, in the palms of the hand, on the legs. or between the toes.
The localized heat warms and relax the muscles, allowing the massage therapist to apply deeper pressure.
While many therapists use anatomy to guide the placement of the stones, some massage therapists will also place stones on points thought to energetically balance the mind and body.
The use of hot stones for healing dates back to when Native Americans warmed stones by fire to ease muscle aches and pains.
Registered Massage Therapy Price List * Please note a Price Increase on May 1st 2022*
15 Minute Treatment = $48.67
30 Minute Treatment = $70.79
45 Minute Treatment = $88.50
60 Minute Treatment = $106.20
75 Minute Treatment = $128.32
90 Minute Treatment = $141.59
90 Minute Hot Stone Treatment = $150.44
prices do not include HST
$5 additional fee for Laser/Ultrasound, taping Lymphatic drainage, TMJ & initial assessment
 packages available ask receptionist for details